Oliver
Come for the wine, stay for the experience!
Whatever path you find yourself on, from Black Sage Road to the Golden Mile, you will be surrounded by the diverse landscape of Oliver, Canada's Wine Capital. Our desert-like landscape is home to endangered species such as native grasslands and also features lakes, mountains and diverse species including wild horses. All of this creates awe-inspiring settings for hiking, bird watching, or sipping a glass of wine while enjoying the view.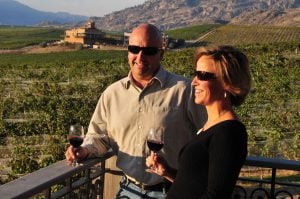 While Oliver is surrounded by natural beauty, the people, arts, history and agriculture are what make Oliver a truly vibrant and diverse community. Whether you're looking for relaxation or adventures, Oliver has something for everyone to enjoy.